Psalm 83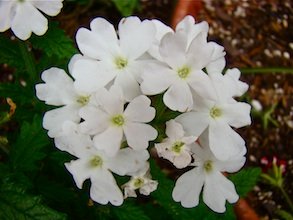 A Bible Devotion from Psalm 83

The War is Over! 



1 Do not keep silent, O God! Do not hold Your peace, and do not be still, O God! 2 For behold, Your enemies make a tumult; 5 For they have consulted together with one consent; they form a confederacy against You:

9 Deal with them as with Midian, as with Sisera, as with Jabin at the Brook Kishon, 10 Who perished at En Dor, 18 That they may know that You, whose name alone is the LORD, are the Most High over all the earth. 
Psalm 83:1, 5, 9, and 18, NKJV

In my high school years I did not appreciate history as much as I do today. History just seemed to be a subject filled with dates of battles. Even though I was born shortly after the end of World War II, it seemed just as remote in my studies as did the Civil War or the French Revolution. It was not until I was a little older that I began to appreciate the influence the war had upon my life. Many of those battles we learned about in our history class were personal recollections for my father!
It is true that many countries recount their history through battles fought because these battles shaped the future of their country. One battle could decisively destroy a nation, some which never rose again to prominence. 
Here the Psalmist recounts victories over Midian, Sisera, Jabin, and others knowing that these victories were evidences of God's intervention. God used these and other victories to show to the nations around Israel that God, alone, is God over all the earth. What God ordains does come to pass through the actions of men!

So, it is natural to think of our history being shaped from one battle to the next. We don't, however, have knowledge of the future. The Psalmist here already knows the future; our Lord, the Most High will have the final victory and will rule over all. 
Pray today that God will give you peace amidst a world of wars, terrorism, and unrest because you already know the future; you already know who will win the last battle! 
Next: Psalm 84 - A Day in Your Courts
---
More Devotions on the 83rd Psalm from my blog, Daily Bible Devotions.
Jehovah, Most High, verses 13-18
---
Video Devotions from Psalm 83

Cut Off Israel, verses 1-4

Hopeless, verses 5-8

Remember, verses 9-12

Jehovah, Most High, verses 13-18

---
---
---
---
Psalm 83

Psalms 1 - 40 

Psalms Devotions 41 - 84

Psalms 85 - 118

Psalm 119

Psalms 120 - 150 

Daily Bible Devotions 

Home