Psalm 75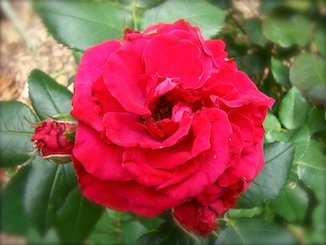 A Bible Devotion from Psalm 75

God's Anger Smokes against His People
1 O God, why have You cast us off forever? Why does Your anger smoke against the sheep of Your pasture? 2 Remember Your congregation, which You have purchased of old, the tribe of Your inheritance, which You have redeemed this Mount Zion where You have dwelt. . . . 8 They said in their hearts, Let us destroy them altogether. They have burned up all the meeting places of God in the land. 9 We do not see our signs; there is no longer any prophet; nor is there any among us who knows how long. 10 O God, how long will the adversary reproach? Will the enemy blaspheme Your name forever? 11 Why do You withdraw Your hand, even Your right hand? Take it out of Your bosom and destroy them. 12 For God is my King from of old, working salvation in the midst of the earth. 
Psalm 75:1-2 and 8-12, KJV 


God's people went through many times of upheaval in the record of their history in the Old Testament. Psalm 75 was written during one such time. As a matter of fact, the enemies of God not only did not worship Him, but they also destroyed His Sanctuary with fire. What a bleak time this was for all of the true saints of God. Not only was there no longer a prophet of God in their land, but they had no idea how long they would have to endure the rule of their enemies. How easy it would have been for them to just give up.
That is not, however, the response by the Psalmist. In spite of the evil all around him, he still recounts the great events that God performed in the past for the people of Israel. He remembers the sea being parted, he destroyed the great sea serpents, he dried up the mighty rivers, and He broke open the fountain and the flood. 

The Psalmist here is perplexed! Why is God allowing such evil to exist when He had the ability to put it to an end instantly as He had done in the past? Sound familiar? Why does God allow evils such as the tsunamis and the hurricanes when He has the power to prevent them? 
The Psalmist nevers answers that question! Do you think you always have to give an answer to those around you? Do you understand everything perfectly and are therefore always able to give an answer? Why do we feel like we have to explain God or make excuses for him? The Psalmist did neither. His faith was so strong in God that he remembered the deeds God had done in the past, and never doubted that God would again bring about a resolution to the wicked who had destroyed his temple. 
We can never understand the mind of God; we are creatures of sin and can not comprehend a holy and righteous God. The apostle Paul explains it this way in Romans 11:
33 Oh, the depth of the riches both of the wisdom and knowledge of God! How unsearchable are His judgments and His ways past finding out! 34 For who has known the mind of the LORD? Or who has become His counselor? 35 Or who has first given to Him and it shall be repaid to him? 36 For of Him and through Him and to Him are all things, to whom be glory forever. Amen. Romans 11:33-36
As the Psalmist in Psalm 75, pray today that God would grant you a peace and acceptance of His will in your life knowing that all of your circumstances are in His faithful hands. 
Next: Psalm 76 - The Wrath of Man Shall Praise You
---
More Devotions on the 75th Psalm from my blog, Daily Bible Devotions
Bear Up the Pillars, verses 1-3
Horns of the Righteous, verses 9-10
---

Video Devotions from Psalm 75

Bear Up the Pillars, verses 1-3

God Is the Judge, verses 4-7

Cup of the Lord, verse 8

Horns of the Righteous, verses 9-10

---
---
---
---

Psalm 75

Psalms 1 - 40

Psalms 41 - 84

Psalms 85 - 118

Psalm 119

Psalms 120 - 150 

Daily Bible Devotions 

Home