Psalm 61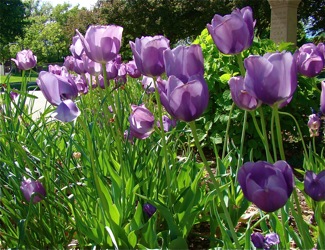 A Bible Devotion from Psalm 61

Lead Me to the Rock that is Higher than I
1 Hear my cry, O God; attend to my prayer. 2 From the end of the earth I will cry to You, when my heart is overwhelmed; lead me to the rock that is higher than I. 3 For You have been a shelter for me, a strong tower from the enemy. 4 I will abide in Your tabernacle forever; I will trust in the shelter of Your wings. 
Psalm 61:1-4, NKJV 
Everyone needs a shelter. Some may be quite crude; some quite magnificent, but all are needed. We need shelter from the cold, shelter from the heat, shelter from the rain, and shelter from the snow and sleet. Our bodies are frail.
Christian, our spiritual bodies are even more frail! We are surrounded by evil on all sides; sometimes it seems as if we are the only faithful person left. We too, need a shelter from the constant devices of Satan.
Many verses in the Bible speak of God being our shelter. Verse 4 says, I will trust in the shelter of Your wings. Deuteronomy 33:12: The beloved of the Lord shall dwell in safety by Him, who shelters him all the day long; and he shall dwell between His shoulders. Psalm 143:9: Deliver me, O LORD, from my enemies; in You I take shelter. Joel 3:16: The LORD will be a shelter for His people.
In additions, the psalmists often spoke of shelter. Look at these verses from the Psalms:

     Keep me as the apple of the eye, hide me under the shadow of thy wings, (Psalm 17:8, King James Version)
      How excellent is thy lovingkindness, O God! therefore the children of men put their trust under the shadow of thy wings. (Psalm 36:7, King James Version)

      Be merciful unto me, O God, be merciful unto me: for my soul trusteth in thee: yea, in the shadow of thy wings will I make my refuge, until these calamities be overpast. (Psalm 57:1, King James Version)
 
      Because thou hast been my help, therefore in the shadow of thy wings will I rejoice. (Psalm 63:7, King James Version)

     He shall cover thee with his feathers, and under his wings shalt thou trust: his truth shall be thy shield and buckler. (Psalm 91:4, King James Version)
Use the shelter of God for prayer, for comfort, for times of grief, for thanksgiving, for praise, and whatever other circumstances you are placed in. God is always there; the shelter is always open for you!
Pray today that you will find strength today in your own quiet place of shelter provided for you by God. 
Next: Psalm 62, Find Rest in God Alone
---
More Devotions on the 61st Psalm from my blog, Daily Bible Devotions
Shelter of His Wings, verses 3-4
---

Video Devotions from Psalm 61

The Rock, verses 1-2

Shelter of His Wings, verses 3-4

Heritage, verses 5-8

---
---
---
---

Psalm 61

Psalms 1 - 40

Psalms 41 - 84

Psalms 85 - 118

Psalm 119

Psalm 120 - 150

Daily Bible Devotions 

Home