Psalm 6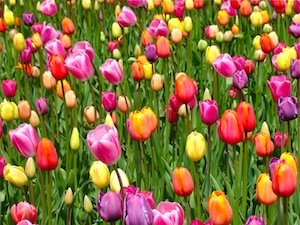 A Bible Devotion from Psalm 6

The Lord has Heard the Voice of my Weeping



1 O LORD, do not rebuke me in Your anger,
         Nor chasten me in Your hot displeasure.
 2 Have mercy on me, O LORD, for I am weak;
         O LORD, heal me, for my bones are troubled.
 3 My soul also is greatly troubled;
         But You, O LORD—how long? 
         
 4 Return, O LORD, deliver me!
         Oh, save me for Your mercies' sake!
 5 For in death there is no remembrance of You;
         In the grave who will give You thanks? 
         
 6 I am weary with my groaning;
         All night I make my bed swim; 
         I drench my couch with my tears.
 7 My eye wastes away because of grief;
         It grows old because of all my enemies. 
         
 8 Depart from me, all you workers of iniquity;
         For the LORD has heard the voice of my weeping.
 9 The LORD has heard my supplication;
         The LORD will receive my prayer.
 10 Let all my enemies be ashamed and greatly troubled;
         Let them turn back and be ashamed suddenly.
(Psalm 6, New King James Version)


Psalm 6 gives us one of those rare opportunities to steal away into the private life of David. We catch a glimpse of his manner of dealing with life when everything seems to fall apart at once. We all have days like that, do we not? The question is, how do we deal with the continual troubles of this life?
Rightly, David goes right to the heart of the matter. He does not make excuses for himself or even entertain thoughts of his own innocence. Rather, he humbly falls before God and says, Have mercy on me, O LORD, for I am weak. His relationship with the Lord is such that he is sensitive to God's working in his life.
How do we respond to God's chastisement, or do we even recognize it when God is trying to get our attention? Are we so filled with our own self importance or stubborn pride that we cannot imagine that God would have any reason to be unhappy with us?
In reality, God loves us so much that He does not leave us to our own helpless wanderings, but rather gently shapes our character and nudges us along, helping us to grow more and more like Him. Unfortunately for us, sometimes God has to use a baseball bat, so to speak, to get our attention.
Therefore, when life seems to take a sudden turn for the worse and when nothing seems to go right, it is time for us to look to God in prayer saying, "OK Lord, you have my attention. What are you trying to tell me? I am frail and helpless beside you; I need your help, your comfort, and your grace."
A prayer such as that, prayed in earnest sincerity is a prayer that God will and does answer! He does not relish sending affliction our way, but He will do whatever is necessary to keep us on the path He has chosen for us.
What I love most about the psalms of David is that, after pouring his heart and soul out to the Lord, he gets up and goes on as though God has already answered him. Though his life is overcome with troubles and difficulties, he has complete assurance that God loves him and cares for him. He has no doubt that all of his cares are safely in God's hands.
David does exactly that in Psalm 6, verses 8 through 10 when he says,
 8 Depart from me, all you workers of iniquity;
         For the LORD has heard the voice of my weeping.
 9 The LORD has heard my supplication;
         The LORD will receive my prayer.
 10 Let all my enemies be ashamed and greatly troubled;
         Let them turn back and be ashamed suddenly.
(Psalm 6:8-10, New King James Version)
David cried out to the Lord in the middle of his troubles; then after pouring his heart out to the Lord he got up and said, "Get away from me, all you who are seeking to harm me, for God has heard the voice of my weeping. He has heard me and will answer my prayers." Oh that we all had such a tender relationship with the Lord, and such confidence in God's working on our behalf.
I do not know about you, but my life seems to be one continual bumpy ride. One day my faith can be ever so strong and the next I hardly even feel like a Christian. The secret, of course, does not lie in ourselves, the secret is that our confidence is in the strength and power of the Lord.
Paul understood that when, in the New Testament, he encouraged us to pray without ceasing. Our lives should be one continual conversation with the Lord. The more we sense His presence the more we begin to turn to Him even in the small matters. And, the more we turn to Him, the more we realize how much He intercedes on our behalf.
This reminds me of a story.
When my two oldest sons were little, one of my sons lost his glasses while playing in the yard. Both boys are extremely near sighted, and could not see beyond a few inches in front of their face without glasses. The three of us looked everywhere, but just could not find them. My younger son said, "Mom, why don't we pray. God will help us find my glasses." We stopped right there and prayed to God for help, then the three of us linked hands and began looking again. You know what happened, don't you? You're right, we found the glasses within about five minutes.
God is a God of the little things as well as the big things. As you go about the duties of this day, remember Psalm 6 and pray to God that He will help you today to pray without ceasing, meaning you will cry out to God immediately when troubles come. Then, rejoice even before the answer comes, for you know that God is faithful.


Next: Psalm 7, Praise the Lord According to His Righteousness 


---
More Devotions from Psalm 6

Verses 1-8, Grief

Verses 9-10, The Lord Heard


---
Video Devotions from Psalm 6

Grief, verses 1-8



The Lord Heard, verses 9-10


---
---
---
---

Psalm 6

Psalms 1 - 40

Psalms 41 - 84

Psalms 85 - 118

Psalm 119

Psalms 120 - 150 

Home