Psalm 57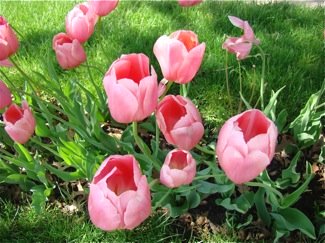 A Bible Devotion from Psalm 57

Be Exalted, O God, above the Heavens
7 My heart is steadfast, O God, my heart is steadfast; I will sing and give praise. 8 Awake, my glory! Awake, lute and harp! I will awaken the dawn. 9 I will praise You, O Lord, among the peoples; I will sing to You among the nations. 10 For Your mercy reaches unto the heavens, And Your truth unto the clouds. 11 Be exalted, O God, above the heavens; let Your glory be above all the earth.
Psalm 57:7-11, NKJV 
We are creatures of the world. We live in this world and we think of this world. Everything that pertains to our life from birth to death is grounded in this world. God is not so. God is above the earth; as a matter of fact, God is above the Heavens. 
How we try to bring God down to our level; and how we try to bring ourselves up to God's level. Neither is possible! Would you really want it any other way? Would you want a god whose roots are in the earth, and therefore he can be persuaded to go one way or another simply by our whims. We understand gods of this type, for Greek mythology is filled with them.
Our God is above the earth and all Heavens; we'll never really understand Him while trapped in these bodies of sin. We can at best see through a glass darkly. Christianity is a religion of faith; though we cannot see God as He truly is, yet in faith we know it is true. We know and sing praises to God for His mercy reaches unto the heavens, and His truth unto the clouds. What a glorious God who leads us up to Him where eventually we will live forever!
Try to remember that as you go about your day. By God's grace, try to live "above" the circumstances of life as you look to God for help and guidance.
Pray today that this day will be filled with faith in this God of ours who lives and rules our life because He is above the earth and above the Heavens. 
Next: Psalm 58, He is God Who Judges the Earth
---
More Devotions on the 57th Psalm from my blog, Daily Bible Devotions
His Mercy and Truth, verses 1-3
---

Video Devotions from Psalm 57

His Mercy and Truth, verses 1-3

Glory of God, verses 4-6

<iframe width="560" height="315" src="//www.youtube.com/embed/nMllQHAzIyQ?list=PLDTLzCPfZMFr-oqxB4yi1QWMpyR7qrXIX" frameborder="0" allowfullscreen></iframe>

Fixed on God, verses 7-11

---
---
---
---

Psalm 57

Psalms 1 - 40

Psalms 41-84

Psalms 85 - 118

Psalm 119

Psalms 120 - 150 

Daily Bible Devotions 

Home