Psalm 52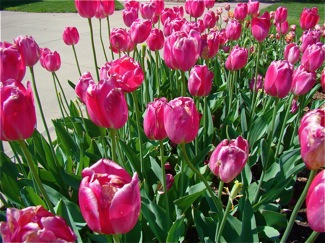 A Bible Devotion from Psalm 52

I Will Wait on Your Name, for it is Good
To the Chief Musician. A Contemplation of David when Doeg the Edomite went and told Saul, and said to him, "David has gone to the house of Ahimelech." 



Why do you boast in evil, O mighty man? The goodness of God endures continually. . . . God shall likewise destroy you forever; He shall take you away, and pluck you out of your dwelling place and uproot you from the land of the living. . . . But I am like a green olive tree in the house of God; I trust in the mercy of God forever and ever. I will praise You forever, because You have done it; and in the presence of Your saints I will wait on Your name, for it is good. 
Psalm 52:1, 5, and 8-9, NKJV
It does not take long after you become a Christian to see the wickedness of man around you; especially if this wickedness is aimed at you or someone you know. Think of how much greater it would be if a whole group of people were killed because of what someone overheard you saying!That would be really hard to take, wouldn't it? David knew that God would righteously deal with Doeg for his sins: God shall likewise destroy you forever . . . The righteous also shall see and fear, and shall laugh at him, saying, "Here is the man who did not make God his strength, but trusted in the abundance of his riches, and strengthened himself in his wickedness." Verses 5a and 6-7 
In spite of what the wicked do around us, it is so very important that we pray for their salvation. We know their end; we know that God will deal with them. No matter how much we think we want them to pay for what they have done, we must remember that we would be right there with them except for the grace of God. 
Next: Psalm 53, Oh that the Salvation of Israel would come out of Zion
---
More Devotions on the 52nd Psalm from my blog, Daily Bible Devotions
---

Video Devotions from Psalm 52

A Sharp Razor, verses 1-4
Trusting in Riches, verses 5-7
Thy Name is Good, verses 8-9
---
---
---
---

Psalm 52

Psalms 1 - 40

Psalms 41 - 84

Psalms 85 - 118

Psalm 119

Psalms 120 - 150 

Daily Bible Devotions 

Home