Psalm 27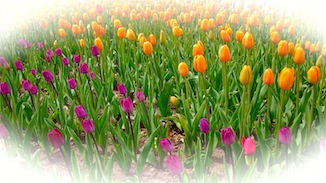 A Bible Devotion from Psalm 27

The Lord is My Light and My Salvation
The Lord is my light and my salvation; Whom shall I fear? The Lord is the strength of my life; of whom shall I be afraid? . . . One thing I have desired of the Lord, that will I seek: that I may dwell in the house of the Lord all the days of my life, to behold the beauty of the Lord, and to inquire in His temple. For in the time of trouble He shall hide me in His pavilion; in the secret place of His tabernacle He shall hide me; He shall set me high upon a rock.
The 27th Psalm, verses 1 and 4-5, NKJV
This Psalm is counted among the favorites of many Christians, and it is no wonder. What a glorious Psalm of praise and declaration of faith by David. David certainly knows what it means to be in a time of trouble, as it seems that so much of his life was filled with trouble. Yet his heart is continually filled with praise to God. Instead of seeking vengeance against his enemies, David is continually seeking help from the Lord.
Teach me Your way, O Lord, and lead me in a smooth path, because of my enemies . . . I would have lost heart, unless I had believed that I would see the goodness of the Lord in the land of the living. Psalm 27:11 and 13, NKJV
As we face times of trouble and temptation our heart should be focused on God and not on those around us. Too often we are more concerned about what others think rather than what God sees in our actions and in our heart. Work to please God; cry out to Him for help. When our lives please God, then it does not matter what anyone else thinks.
David closes this Psalm with this advice. Wait on the Lord; be of good courage, and He shall strengthen your heart; wait, I say, on the Lord!
Pray today that God would give you the desire and help to work to please Him instead of those around you.
Next: Psalm 28, My Heart Trusted Him and I am Helped
---
More devotions on the 27th Psalm from my blog, Daily Bible Devotions
Light and Salvation, Verses 1-3
---
Video Devotions from the Psalm 27

Light and Salvation, verses 1-3



He Shall Hide Me, verses 4-5



Thy Face, verses 6-10



Wait, verses 11-14


---
---
---
---

Psalm 27

Psalms 1 - 40

Psalms 41 - 84

Psalms 85 - 118

Psalm 119

Psalms 120 - 150 

Daily Bible Devotions 

Home