Psalm 21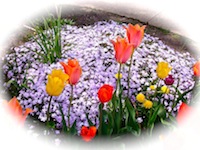 A Bible Devotion from Psalm 21

We Will Sing and Praise Your Power
The king shall have joy in Your strength, O Lord; and in Your salvation how greatly shall he rejoice! You have given him his heart's desire, and have not withheld the request of his lips. For You meet him with the blessings of goodness; You set a crown of pure gold upon his head. He asked life from You, and You gave it to him--length of days forever and ever. His glory is great in Your salvation; honor and majesty You have placed upon him. For You have made him most blessed forever; You have made him exceedingly glad with Your presence. For the king trusts in the Lord, and through the mercy of the Most High he shall not be moved. 
Psalm 21:1-7, NKJV
Israel was truly blessed with a Godly king who knew where his salvation, long life, and strength came from. David's response to this knowledge in Psalm 21 is a spirit of great joy in the presence of God.
What about us? Do we understand that God grants salvation, life, strength, and any other needs we have in our own lives? Does this mean that the true Christian never doubts his salvation, never becomes discouraged by his circumstances, or is never afflicted with disease and pain? You already know the answer, don't you? The true Christian may experience any or all of these and much more.
What then, is the difference between the true believer in Christ and the nonbeliever. The nonbeliever is left in his despair. In anger he rages against a God who would treat him so, for though he professes to not believe in God, in his heart of hearts he knows there is a God. His pain and dire circumstances cause him to hate God all the more.
The true believer, however, is brought closer to God in the midst of great trials and suffering, giving him joy and peace. He looks to God for comfort and looks forward to the time when he will cast his crowns at the feet of his Savior, and an eternity filled with the righteousness and holiness of God. This reminds me of the words of a song. The bride eyes not her garment but her dear bridegroom's face. I will not gaze on glory, but on the King of Grace. Not on the crown He giveth, but on His pierced hand, for Thine is all the Glory, in Emmanuel's land.
Pray today that God would grant you great peace and joy in the midst if life's pain and misery, and that you will sing, Thine is all the Glory, in Emmanuel's land. 
Next: Psalm 22, The Kingdom is the Lord's
---
More devotions on the 21st Psalm from my blog, Daily Bible Devotions
---
Video Devotions from Psalm 21

Joy in the Lord, verses 1-2



Betrayal, verses 3-7



Who Rules? verses 8-13


---
---
---
---

Psalm 21

Psalms 1 - 40

Psalms 41 - 84

Psalms 85 - 118

Psalm 119

Psalms 120 - 150 

Daily Bible Devotions 

Home