Psalm 130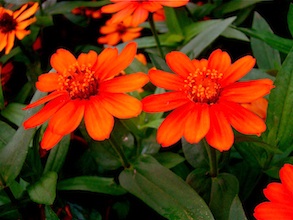 A Bible Devotion from Psalm 130
Out of the Depths
1 Out of the depths I cry to you, O Lord! 
2 O Lord, hear my voice!
Let your ears be attentive
to the voice of my pleas for mercy!

3 If you, O Lord, should mark iniquities,
O Lord, who could stand?
4 But with you there is forgiveness,
that you may be feared.

5 I wait for the Lord, my soul waits,
and in his word I hope;
6 my soul waits for the Lord
more than watchmen for the morning,
more than watchmen for the morning.

7 O Israel, hope in the Lord!
For with the Lord there is steadfast love,
and with him is plentiful redemption.
8 And he will redeem Israel
from all his iniquities.

The 130th Psalm, NKJV
Psalm 130 is one of the most encouraging and compelling Psalms regarding our true estate before God and the perfect redemption that He alone provides. The Psalmist is calling to God out of the depths. Don't you find that we are more often likely to cry out to God when we are laid low than when everything is great and we seem to be living on the mountain top? Don't ever be sorry for that, because that is exactly what we should do when surrounded by obstacles that seem to crush us lower and lower. 


There is no other help available; no one else has the power and love to pull us out from the depths. Why does God do this; is it because we are more worthy than others? No, the Psalmist says that if the Lord should mark iniquities who could stand? That's a love we know little about; a love that is there even though there is nothing within us that deserves such love. Knowing this, the Psalmist waits for the Lord more than the watchman waits for the morning. 


The message of the Gospel to everyone is: Hope in the Lord! For with the Lord there is steadfast love, and with Him is plentiful redemption. I will never understand that, but I am so incredibly thankful to God for the complete redemption He provides, and the daily help to get through the circumstances of life. 


Pray today that you would hope in the Lord and experience His steadfast love and plentiful redemption. 
Next: Psalm 131 - Too Great and Marvelous
---
More Devotions on the 130th Psalm from my blog, Daily Bible Devotions.
---

Video Devotions on Psalm 130

Out of the Depths, verses 1-2

Who Shall Stand? - verses 3-4

I Wait, verses 5-6

Let Israel Hope, verses 7-8

---
---
---
---
Psalm 130 

Psalms 1 - 40 

Psalms 41-84 

Psalms 85 - 118 

Psalm 119 

Psalms 120 - 150 

Daily Bible Devotions 

Home