Psalm 13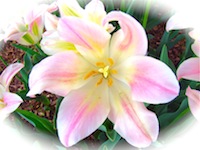 A Bible Devotion from Psalm 13

I have Trusted in Your Mercy



 1 How long, O LORD? Will You forget me forever?
         How long will You hide Your face from me?
 2 How long shall I take counsel in my soul,
         Having sorrow in my heart daily? 
         How long will my enemy be exalted over me? 
         
 3 Consider and hear me, O LORD my God;
         Enlighten my eyes, 
         Lest I sleep the sleep of death;
 4 Lest my enemy say,
         "I have prevailed against him"; 
         Lest those who trouble me rejoice when I am moved. 
         
 5 But I have trusted in Your mercy;
         My heart shall rejoice in Your salvation.
 6 I will sing to the LORD,
         Because He has dealt bountifully with me. 
(Psalm 13, New King James Version) 


Have you ever had one of those days when it seemed as though your prayers just bounced off the ceiling? I think perhaps that is the way David felt in this Psalm. In verses 1 and 2, David pours out his heart to God. He asks God, How long will you forget me? How long will You hide Your face from Me? How long shall I take counsel in my soul? How long will my enemy be exalted over me?
When things are going very well, we feel so very close to God, but the very next day, things could be entirely different. In reality, we are frail creatures who need a lot of reassurance from the Lord. When you think of it, it is much like our relationship with our children, when they are young. We often need to tell them again and again how much we love them.
Admittedly, David went through many things that most of us will never experience. When you read through the Old Testament, you realize that David did not have very many years to just enjoy being the king. Then, when he did, he fell into a great deal of sin. We are so very much like him, are we not?
Solomon said in Ecclesiastes 7:2, It is better to go to the house of mourning, than to go to the house of feasting: for that is the end of all men; and the living will lay it to his heart.
Often, like David in Psalm 13, when our life seems to be turned upside down, we begin to wonder about our own salvation, or we wonder what sins we have committed to make God refuse to answer us. I think that is what David means by taking counsel in his soul.
While it is good to examine our own heart and soul in light of God's Word, that may not be the reason for God being distant from us. Many times God is testing us. What will you do now? And many times God wants to remind us that it is He who leads us and guides us each day. We are not in control of our own destiny, as the culture around us likes to believe. 
How did David do in response to God seeming to forget him? We see the answer in Psalm 13 verses 5 and 6. I have trusted in Your mercy; my heart shall rejoice in Your salvation. I will sing to the Lord, because He has dealt bountifully with me. This trust in God did not come later when everything was going well again, but this trust came right in the midst of his grief and despair.
Oh that we would be more like David. Perhaps it is because David went through so much grief that he grew to have such a strong faith in God.
When children go through childhood diseases, though it is extremely uncomfortable for them, we realize that they are building antibodies that will protect them for their entire lives. God is doing much the same for us. The many bumps and bruises of life cause us to continually turn to God. As the years pass, we begin to realize that we just do not get all that excited when the evil days come. God has taken care of us in the past and we know He will continue to do the same in the future.
We do find that it is much easier to trust God when everything is going great, but how do we do when everything is going wrong? Paul says it this way in Philippians 4:6 and 7 Be anxious for nothing, but in everything by prayer and supplication, with thanksgiving, let your requests be made known to God; and the peace of God, which surpasses all understanding, will guard your hearts and minds through Christ Jesus.
Pray today that God will help you to walk in peace no matter what circumstances this day brings to you. Let us pray that, like David in Psalm 13 we can say with assurance, I have trusted in Your mercy; my heart shall rejoice in Your salvation. I will sing to the LORD, because He has dealt bountifully with me. 


Next: Psalm 14, God is with the Generation of the Righteous 
---

Another Devotion from Psalm 13 which first appeared in the blog, Daily Bible Devotions, in February, 2011.

Verses 1-6, How Long?


---
A Video Devotion from Psalm 13

How Long? verses 1-6


---
---
---
---

Psalm 13

Psalms 1 - 40

Psalms 41 - 84

Psalms 85 - 118

Psalm 119

Psalms 120 - 150

Daily Bible Devotions 

Home