Psalm 127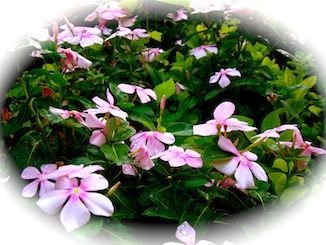 A Bible Devotion from Psalm 127
Above the Clouds
1 Unless the Lord builds the house, those who build it labor in vain. Unless the Lord watches over the city, the watchman stays awake in vain. 2 It is in vain that you rise up early and go late to rest, eating the bread of anxious toil; for he gives to his beloved sleep.
3 Behold, children are a heritage from the Lord, the fruit of the womb a reward. 4 Like arrows in the hand of a warrior are the children of one's youth. 5 Blessed is the man who fills his quiver with them! He shall not be put to shame when he speaks with his enemies in the gate.
Psalm 127, NKJV
Psalm 127, another Song of Ascents (written by Solomon) flies in the face of the culture of our world. Truly it summarizes the real difference between the true Christian and non-Christian. Two main themes are presented: There is no hope for the house or city unless it is built by the Lord, and children are a reward from God.
How do we build our "house"? What are the important things in life to us? How do we sleep? Unfortunately, the attitude expressed in verses 1 and 2 of Psalm 127 is very common today. We spend our lives getting up early and working into the wee hours of the morning to get the things that are important to us. All too often, in spite of our labor, money never seems to stretch far enough. How do we change that? Is it good to work? Yes, of course. The key here, however, is to think deeper than that. Why do we work; what do we work for; what do we rest upon? Unless God builds the house, i.e. you rest your life upon Christ and by His grace live in obedience to His Word, your house will not stand. God alone is the Ruler of the World; He alone is able to be our Rock and Stability and will keep our house from falling. 


What is your attitude towards children? There was a time when a large family was always considered a blessing of the Lord. Today, however, it is politically incorrect-even considered irresponsible, to have a large family. Our world is running out of food - so man must do his part and stop the population growth! What does the Bible say about this? Children are a heritage from the Lord, arrows in the hand of a warrior, and they bring honor and not shame. Why do you think this is true? Children are God's gifts to parents, and are given to them to raise and nurture for the Lord. They are not the property of a state or country, but a gift from God to the parents. Parents enjoy your children, love your children, and above all, raise them to love and fear God. Teach them the truths of the Word; go to church with them so that you may worship God together as a family.
How do these two topics relate? Just take a look around you and you will see that the answer is obvious. What happens to us when we focus on achieving wealth and fame rather than on our children? Our focus diverts from our children to ourselves. But, what happens when we consider our children a gift from God to nurture and raise for His glory? Now our goals are focused upon our children and grandchildren. Our years in this life are really very few; what is the greatest thing we can do while we are here to benefit future generations? The investment we put into our children will have repercussions for years, even centuries to come. As we are reminded in Psalm 127, we are called from God to live above the clouds, not on the plane of this world. This reminds me of a hymn: Higher Ground; the words of the chorus are printed below.
Lord, life me up and let me stand
By faith on heaven's table-land,
A higher plane than I have found
Lord, plant my feet on higher ground.


Pray today that by God's grace, as reminded in Psalm 127, you will live above the clouds on a higher plane, and that your focus and attitudes toward your life and family will be those taught in God's Word rather than those reflected in today's culture. 
Next: Psalm 128 - Blessed Is Everyone Who Fears the Lord
---
More Devotions on the 127th Psalm from my blog, Daily Bible Devotions.
Children: An Heritage of the Lord, verses 3-5
---

Video Devotions on Psalm 127

Except the Lord, verses 1-2

Children: An Heritage of the Lord, verses 3-5

---
---
---
---
Psalm 127 

Psalms 1 - 40 

Psalms 41 - 84 

Psalms 85 - 118 

Psalm 119 

Psalms 120 - 150 

Daily Bible Devotions 

Home