Psalm 122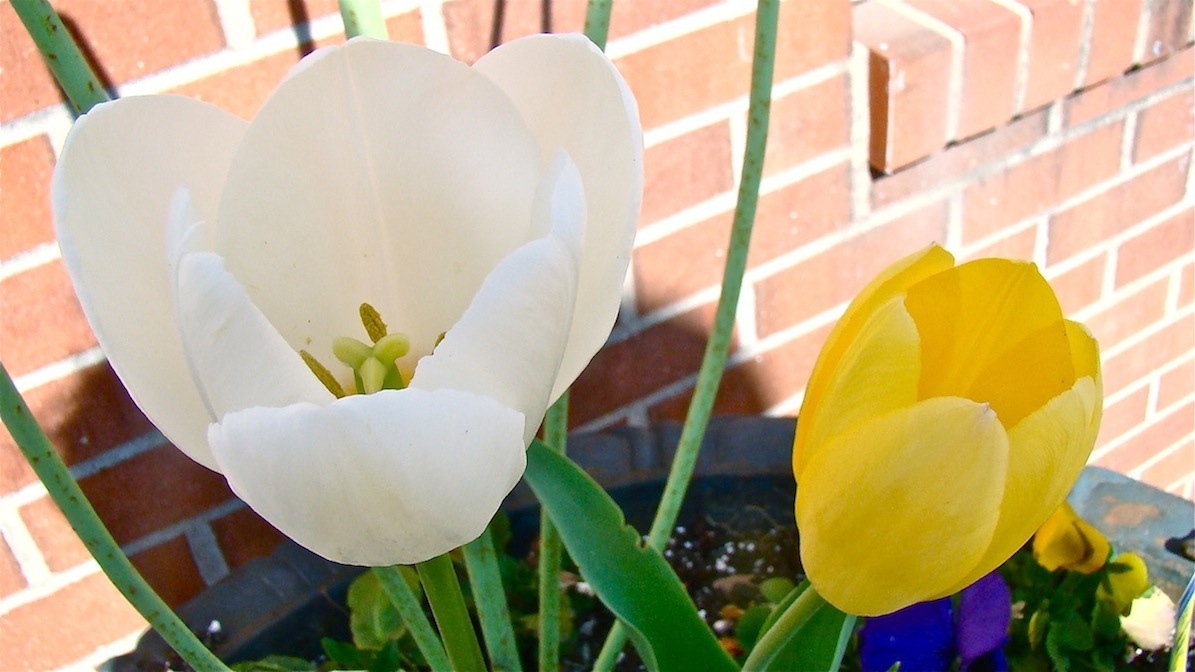 A Bible Devotion from Psalm 122
Jerusalem the Golden
I was glad when they said to me, 
"Let us go to the house of the Lord!"
2 Our feet have been standing
within your gates, O Jerusalem!

3 Jerusalem is built as a city
that is bound firmly together,
4 to which the tribes go up,
the tribes of the Lord,
as was decreed for Israel,
to give thanks to the name of the Lord.
5 There thrones for judgment were set,
the thrones of the house of David.

6 Pray for the peace of Jerusalem!
May they be secure who love you!
7 Peace be within your walls
and security within your towers!
8 For my brothers and companions' sake
I will say, Peace be within you!
9 For the sake of the house of the Lord our God,
I will seek your good.

Psalm 122, NKJV
Psalm 122, written by David, was written as a song of degrees for the people to sing on their way to the feasts at Jerusalem. Jerusalem , the city of peace, not only means the literal city, but also has a secondary meaning referring to the New Jerusalem that God is preparing for His saints who will dwell with Him forever.
Jerusalem, the Holy City, was not only the center of worship for the Israelites but also the place where God revealed Himself to them above the mercy seat. Solomon, in his great prayer to God, asked that God would listen to the prayers of His people no matter where they were when they bowed down in prayer to Him towards the city of Jerusalem. Therefore, it was natural to write a song about Jerusalem for the people to sing on their way to worship there.
David starts Psalm 122 on such a positive note! I was glad when they said to me, 'Let us go to the house of the Lord!' What is our attitude when we are on our way to church to worship the Lord? Maybe I should ask, what should our attitude be when we are on our way to worship the Lord? I don't know about you, but many times this puts me to shame - sometimes I'm not glad at all! Worshiping God in a public place with fellow believers is a freedom that we very often take for granted. When that freedom is removed, we immediately realize how precious that freedom is.
How many times do you leave the worship service singing praises to God for the opportunity of fellowshiping with God and other believers? Truly, for the true believer, it is the hightlight of the week. Now advance forward the years of the believer - what do believers think of Jerusalem (heaven) when they are at the point of death? Here is a quote from C. H. Spurgeon regarding a woman in his congregation, An aged saint: when dying, cheered herself with this evidence of grace, for she cried, "I have loved the habitation of thine house, and the place where thine honour dwelleth, "and therefore she begged that she might join the holy congregation of those who for ever behold the King in his beauty. That is something that an unbeliever simply cannot comprehend!
I'll end this devotion on Psalm 122 with the words of one of the most glorious hymns ever written,Jesuralem the Golden. 
Jerusalem the golden,
With milk and honey blest, 
Beneath they contemplation
Sink heart and voice oppressed.
I know not, O I know not
What joys await us there,
What radiancy of glory,
What bliss beyond compare! 

They stand, those halls of Zion,
All jubilant with song
And bright with many an angel
And all the martyr throng.
The Prince is ever in them,
The daylight is serene; 
To pastures of the blessed
Are decked in glorious sheen.

There is the throne of David;
And there, from care released,
The song of them that triumph,
The shout of them that feast;
And they who with their Leader
Have conquered in the fight,
Forever and forever
Are clad in robes of white.

O sweet and blessed country,
The home of God's elect!
O sweet and blessed country
That eager hearts expect!
Jesus, in mercy bring us
To that dear land of rest,
Who art, with God the Father
And Spirity, ever blest.

Bernard of Cluny, 12th century
Pray today that, as reminded in Psalm 122, your heart would be filled with joy when you ponder Jerusalem the Golden. 
Next: Psalm123 - I Life Up My Eyes
---
More Devotions on the 122nd Psalm from my blog, Daily Bible Devotions.
Peace of Jerusalem, verses 3-9
---

Video Devotions from Psalm 122

Jerusalem, verses 1-2

Peace of Jerusalem, verses 3-9

---
---
---
---
Psalm 122 

Psalms 1 - 40 

Psalms 41 - 84 

Psalms 85 - 118 

Psalm 119 

Psalms 120 - 150 

Daily Bible Devotions 

Home