Psalm 117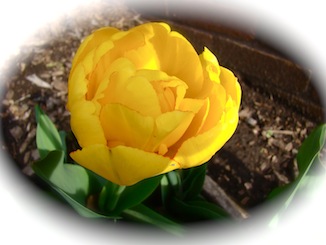 A Bible Devotion from Psalm 117
God Alone Is Truth!
1 Praise the LORD, all you Gentiles!
Laud Him, all you peoples!
2 For His merciful kindness is great toward us,
And the truth of the LORD endures forever.
Praise the LORD!

Psalm 117
Sometimes the shortest chapters or verses in the Bible are the most provocative. I do believe that is the case in this Psalm. 
The truths expressed (actually commanded) are straightforward: Praise the Lord and laud the Lord, no matter who you are. He alone deserves the praise and honor of all creatures. Actually we are told that all men, Christians and non-Christians alike, will bow the knee to God on the Day of Judgment. In many ways that is hard to believe, but every single man, woman, and child who lives today or has ever lived will most certainly bow the knee to the Lord Jesus Christ and give Him glory!
In a world so filled with wickedness and lying, I find it amazing that most stories, plays, movies, etc. are still written around the same theme. Kindness and mercy are wonderful attributes and the truth alone endures and wins in the end. We know in our heart of hearts that this is the way all men and women should live, but in truth, we seldom do! Yet, this is also a testimony to the fact that the Law of God is written on the hearts of every single person!
Not so of the LORD! He is filled with mercy and kindness, and He alone IS Truth! There is no sin, no evil, not even a shadow of turning in the Lord. As the Son of God and the Son of Man, He is the only human who lived His entire life without sin!
Pray today that you will be filled with a spirit of praise and honor to God for His mercy, kindness, and truth. Pray that His mercy, kindness, and truth will so envelope you that you will shine as brightly as the stars above for His glory. May He make you a child of His, full of grace and truth, forever!
Next: Psalm 118 - The Lord Is on My Side
---

A Video Devotion from Psalm 117

All Nations, verses 1-2

---
---
Psalm 117 

Psalms 1 to 40 

Psalms 41 to 84

Psalms 85 - 118

Psalm 119

Psalms 120 - 150  

Home