Psalm 11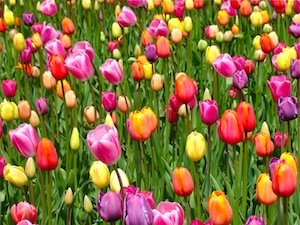 A Bible Devotion from the Psalm 11

The Lord is in His Holy Temple
For the Lord is righteous, He loves righteousness; 
His countenance beholds the upright. 
The 11th Psalm, verse 11, NKJV 



This Psalm asks a question in verses 1-3, answers the question in verses 4-6, and then gives us the glorious conclusion in verse 7.
The question: If I am trusting in the Lord, how can you tell me to "Flee as a bird to your mountain"? I see the wicked all around me, and they are conquering the righteous; they shoot at the righteous in secret. If the wicked destroy the foundations, what can the righteous do?
Before David, the psalmist gives his answer, he stops a moment and ponders the true state of things with these beautiful words,

The LORD is in His holy temple, 
The LORD's throne in in heaven;
His eyes behold,
His eyelids test the sons of men.
The LORD tests the righteous,
But the wicked and the one who loves violence His soul hates.
The answer: The LORD who is righteous will destroy the wicked. Psalm 11 tells us that God will rain coals of fire and brimstone upon the wicked.
The Psalm then concludes: For the Lord is righteous, He loves righteousness; His countenance beholds the upright. 
Psalm 11 is so encouraging to Christians today. Think of the many times we view circumstances around us - whether they are personal or global, and we think, "How can God let this happen; where is God? So much wickedness goes on all around us, and it seems as though God is nowhere to be found.
Like David, before we through our hands up in despair, we must look to God, Habakkuk 2:20 tells us, But the LORD is in His holy temple: let all the earth keep silence before Him.
Do we really believe that the wicked are being totally unrestrained by the LORD? Do we really think that God is giving the wicked free reign, and that there is no hope for the Godly? Habakkuk tells us to ponder the Lord in His holy temple, and keep silence before Him. In other words, nothing is out of God's control.
David agrees with us in Psalm 11. God is always in control, He sees everything, He tests the Christian, and he hates the wicked. The wicked will not go unpunished even though it seems as if they do. Can we understand this? No, we cannot; God is God, and we are not.
The Apostle Paul says it best in the book of Romans.
33 O the depth of the riches both of the wisdom and knowledge of God! how unsearchable are his judgments, and his ways past finding out! 

34For who hath known the mind of the Lord? or who hath been his counsellor? 

35 Or who hath first given to him, and it shall be recompensed unto him again? 

36For of him, and through him, and to him, are all things: to whom be glory for ever. Amen.
(Romans 11:33-36, King James Version)
This, dear Christian, is the God we love and serve!

You say, that is not an answer! Oh, but it is. What comfort to all of God's saints to know that God is always in control, nothing goes unnoticed by Him, and we can flee as a bird to God's mountain of peace because He loves His people. He takes care of us at all times.
Can I understand that? No, I will never understand the awesome love and power of God. He is in complete control of everything. Christianity is a religion of faith. Through faith we believe and trust in God and in His word. That doesn't mean we know and understand everything in it.
We love Him as a newborn loves his or her mother.
My first grandchild was born yesterday (the most beautiful baby in the whole world!) She does not understand any of what is whirling around her, but she has complete trust in her mother. She's been living with and listening to her mother for several months and loves her completely. Is there any doubt that her mother and her father mean everything to her already, even though her knowledge of life is so minute.
Pray that God will give you complete trust and faith in as you go about your life today just as a newborn with complete, unwavering faith. 


Next: Psalm 12, The Words of the Lord are Pure Words


---
More Devotions from Psalm 11

Verses 1-3, Voice of the Wicked

Verses 4-7, Righteous and Wicked


---
Video Devotions from Psalm 11

Voice of the Wicked, verses 1-3



Righteous and Wicked, verses 4-7


---
---
---
---
Psalm 11

Psalms 1 - 40

Psalms 41 - 84

Psalms 85 - 118

Psalm 119

Psalms 120 - 150

Daily Bible Devotions

Home