Psalm 106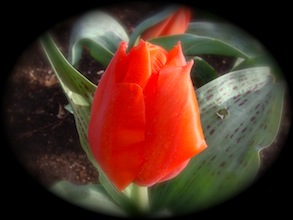 A Bible Devotion from Psalm 106
And Let All the People Say, "Amen"
1 Praise the LORD! Oh, give thanks to the LORD, for He is good! For His mercy endures forever. 2 Who can utter the mighty acts of the LORD? Who can declare all His praise? 3 Blessed are those who keep justice, and he who does righteousness at all times!
47 Save us, O LORD our God, and gather us from among the Gentiles, to give thanks to Your holy name, to triumph in Your praise.
48 Blessed be the LORD God of Israel from everlasting to everlasting! And let all the people say, "Amen."Praise the LORD!
Psalm 106:1-3 and 47-48, NKJV
This Psalm, like Psalm 105 recounts much of the history of the Children of Israel when they wandered for 40 years in the desert. In spite of God's faithfulness to them, they rebelled against Him again and again. This is a Psalm we should truly take to heart because, like the Children of Israel we are so prone to wander from the Lord. 


If God were not so longsuffering, I wonder if anyone would remain faithful to Him. As a matter of fact, I think it is impossible for us in and of ourselves to remain faithful to God. How important it is that we remember our natures and understand that we must continually cry out to God to keep us from sin. 


Then, let us all say with the Psalmist, Blessed be the Lord God of Israel from everlasting to everlasting! 


This Psalm reminds us to pray that we will be faithful to God; let us call out to Him to keep us from sin which so easily entangles us. 

Next: Psalm 107 - Whoever is Wise Will Understand
---

Video Devotions from Psalm 106

Who? verses 1-3

See, Rejoice, and Glory, verses 4-5

Then They Believed, verses 6-12

God Was Forgotten, verses 13-15

Envy, verses 16-18

A Calf in Horeb, verses 19-23

Darkest Hour, verses 24-27

Righteous Indignation, verses 28-31

Angry Obedience, verses 32-33

Defiled, verses 34-39

Save, Gather, and Thanks, verses 40-48

---
---
Psalm 106 

Psalms 1 - 40 

Psalms 41 - 84

Psalms 85 - 118

Psalm 119

Psalms 120 - 150  

Home