Faith of Joseph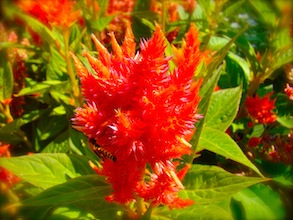 Faith of Joseph continues a
Series of Devotions from Hebrews 11
Called Lonely Road of Faith



22. By faith Joseph, when he died, made mention of the departing of the children of Israel; and gave commandment concerning his bones.
Hebrews 11:22
24. And Joseph said unto his brethren, I die: and God will surely visit you, and bring you out of this land unto the land which he sware to Abraham, to Isaac, and to Jacob.
25. And Joseph took an oath of the children of Israel, saying, God will surely visit you, and ye shall carry up my bones from hence.
Genesis 50:24-25, KJV
Faith of Joseph


We have heard much about the Joseph's faith when he was sold into slavery by his brothers and everything that followed that event. But, have you ever thought about the faith of Joseph at his death. It is interesting to note that this is the example of faith that is mentioned in Hebrews 11. Jacob assured the children of Israel that God would bring them out of the land of Egypt and take them back to the land that God promised them through Abraham. It is with this in mind that Joseph also made them take an oath that they would carry his bones back to the land of Canaan. Though he had lived in Egypt most of his life, he was one of the children of Israel and wanted to be buried with his ancestors.
Have you ever wondered or thought about what will happen after your death? How does God's promise to Abraham which was then reinforced by Joseph apply to Christians today?


What land has God promised to us as Christians after our death? Just as Joseph believed in faith that God would take the children of Israel back to Canaan, so too are we assured that God will take us to heaven, our land of Canaan, after our deaths. God has promised to us a new heaven and a new earth. I don't know about you, but I can't wait to see the new earth - I'm suspecting that it will be like the Garden of Eden, because the new earth will be totally unaffected by the sin that has poisoned our world.
Pray that God will grant to you the faith of Joseph - that after your death you, too, will be taken to your Land of Promise. We know that this is true for all of those who have asked God to forgive their sins and have trusted in the shed blood of the Lord Jesus Christ as payment for those sins.
If you are a Christian, I may never meet you on this earth, but I will see you in the new heavens and new Earth.


---


Faith of Joseph

Great Hall of Faith

Lonely Road of Faith

Home


---
Do You Like My Site?
You Can Do It Too!
Devotional Reflections
from the Bible

Member of 5 Pillar Club
---
---