Faith of Enoch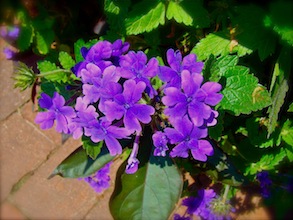 Faith of Enoch is part of a series of KJV devotions for Women from Hebrews 11 called the Lonely Road of Faith.



5. By faith Enoch was translated that he should not see death; and was not found, because God had translated him: for before his translation he had this testimony, that he pleased God. 6. But without faith it is impossible to please him: for he that cometh to God must believe that he is, and that he is a rewarder of them that diligently seek him.

Hebrews 11:5-6, King James Version


18. And Jared lived an hundred sixty and two years, and he begat Enoch: 19. And Jared lived after he begat Enoch eight hundred years, and begat sons and daughters: 20. And all the days of Jared were nine hundred sixty and two years: and he died. 21. And Enoch lived sixty and five years, and begat Methuselah: 22. And Enoch walked with God after he begat Methuselah three hundred years, and begat sons and daughters: 23. And all the days of Enoch were three hundred sixty and five years: 24. And Enoch walked with God: and he was not; for God took him.
Genesis 5:18-24, King James Version
Faith of Enoch

Genesis 5, in the list of the genealogy of Adam, gives us the account of Enoch. Enoch lived upon this earth for 430 years when God translated him to Heaven. He did not follow the normal course of life on this earth which ends in death.


By faith . . . Enoch pleased God. What a simple message! Only by faith can we truly please God; there is nothing we can say or do apart from keeping the faith that will please Him.
Not much is usually said about Enoch because we know so little about him. The Bible devotes several chapters of Genesis to the story of Abraham, the father of our faith, Yet, God did not translate Abraham to heaven. Why Enoch?
We will never know until we reach heaven when all things will be made known to us. Because God includes the account of the Faith of Enoch, it is good for us to reflect on the only thing that was important to note in the life of Enoch: Enoch was one who knew how to stand firm in the faith.


What will be reported about you when you leave this earth? How much of that report has eternal significance? Will your faith be part of that report? In your busy daily life, how much of what you do is really important to God? God looks on the heart, not on the outward appearance as men do.
Pray that God will bless you and increase your faith and understanding until nothing is more important to you in this life than your faith in God. God may not translate you as He did Enoch, but only through true faith in Him will you be brought to Glory to live forever with Christ.



---


Faith of Enoch

Faith

Womens Devotions

Teen Devotions

Home



---
Build Your Own Web Site!
Devotional Reflections
from the Bible

Member of 5 Pillar Club
---
---