Christ the Shepherd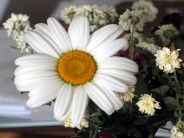 Christ the Shepherd is a Bible devotion from John 10 and Psalm 23 which answers the question, Who is Christ?


11 "I am the good shepherd. The good shepherd lays down his life for the sheep.
John 10:11, NKJV

1 The LORD is my shepherd; I shall not want. 2 He makes me to lie down in green pastures; He leads me beside the still waters. 3 He restores my soul; He leads me in the paths of righteousness for His name's sake. 4 Yea, though I walk through the valley of the shadow of death, I will fear no evil; for You are with me; Your rod and Your staff, they comfort me. 5 You prepare a table before me in the presence of my enemies; You anoint my head with oil; my cup runs over. 6 Surely goodness and mercy shall follow me all the days of my life; and I will dwell in the house of the LORD forever.
Psalm 23, NKJV

Christ the Shepherd

Notice the Bible passages above; in John 10, Jesus is making a proclamation, telling us that He is the Good Shepherd who lays down His life for the sheep. In Psalm 23, the Psalmist says that the LORD is MY shepherd. Christ is the Shepherd, and Christians who have gone to Christ for forgiveness for their sins are the sheep.
What does it mean that Christ is the Shepherd? Why is this important for Christians?


What does a Shepherd do for the sheep? A shepherd cares for the sheep. When the sheep are sick he nurses them back to health, when they wander away he goes and finds them, he takes them to good pastureland to feed, he makes sure they have water to drink, and he uses his rod and staff to discipline them for their own protection.
A shepherd also protects his sheep; sheep are extremely vulnerable. If they happen to roll over onto their back, they will die unless someone comes and rolls them back onto their feet. They also have no defense against their predators: lions, bears, wolves, etc. Unless their shepherd is close by to protect them, they will die when their enemies enter their flock.
Christ does all of these same things for His sheep! He never leaves or forsakes them, but is constantly watching over them 24/7. Christians can completely trust in Him; even when going through the valley of the shadow of death, He is right there beside them. Because of that goodness and mercy follow them all the days of their life, and they will dwell in His house forevermore!
Who is Christ?
Christ is My Shepherd!  What an awesome Shepherd we have!


---
---
---
---
Christ the Shepherd

Who is God?

Who is Christ?

Teen Devotions

Devotional Reflections from the Bible Home Page