Christ the Master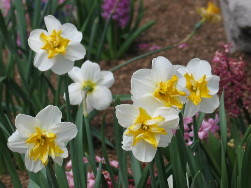 Christ the Master is a part of a series of teen devotions which answer the question, Who is Christ?
5 But Simon answered and said to Him, "Master, we have toiled all night and caught nothing; nevertheless at Your word I will let down the net."

Luke 5:5, NKJV


1 Masters, give your bond servants what is just and fair, knowing that you also have a Master in heaven.
Colossians 4:1, NKJV


5 Bond servants, be obedient to those who are your masters according to the flesh, with fear and trembling, in sincerity of heart, as to Christ; 6 not with eye service, as men-pleasers but as bond servants of Christ, doing the will of God from the heart, 7 with goodwill doing service, as to the Lord, and not to men, 8 knowing that whatever good anyone does, he will receive the same from the Lord, whether he is a slave or free. 9 And you, masters, do the same things to them, giving up threatening, knowing that your own Master also is in heaven, and there is no partiality with Him.
Ephesians 6:5-9, NKJV

Christ the Master

Who is Christ? Christ the Master. The disciples of Christ understood that He was Christ the Master. In Luke 5 Peter obeyed Christ immediately; even though he had caught no fish all night, at Christ's command he again let down the net. Reading on in that chapter, Peter caught so much that his net wouldn't even hold them all.

Paul also knew that Christ is master when he urged us in Colossians 4:1 to treat those under us fairly because we also have a Master in heaven.

So, what does this mean for us? Why is it important to understand that Christ is Master? Whether you are the master or the servant, the employer or the employee, the parents or the children, Ephesians 6:5-9 is for you! I worked for several years in a window factory. It didn't take me long to realize that there was a camaraderie among the employees against anyone in authority over them. If one worked too hard, or followed their bosses' wishes too well, they were considered to be trying to make themselves look good in the sight of the boss so the boss would favor them.
Bosses aren't perfect; sometimes they are hard to work for and unfair toward those under them. One time two of my fellow workers were having a discussion; the one was accusing the other of seeking favoritism by working right up until the bell rang at the end of the day. The other one replied, "I get just as frustrated with our manager as you do, but I work until the bell rings because that is pleasing to God. My goal is to please God, who sees everything I do, even when my manager is not looking."
What a lesson in applying the Christian life to one's daily life. This person really understood that Christ was her master, every moment of every day. Everyone of us at sometime or another finds ourselves in a relationship where we are the master over someone else. Pay particular attention to Ephesians 6:9; Christ requires us to treat those under us fairly, showing no favoritism. This is especially true if you are a parent. Your children are real people who need to be treated fairly and with understanding. If you are a teen and are set in charge of siblings, you need to treat those siblings kindly as brothers and sisters in the Lord.
Who is Christ? Christ is Master!


---
---
---
---
Christ the Master

Who is God?

Who is Christ?

Teen Devotions

Devotional Reflections from the Bible Home Page