Christian Reader
Comments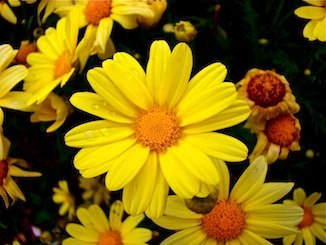 I would like to share with you, my Christian readers, some of the many comments, questions and answers that I receive from my Christian readers.
From time to time I will share with you some of the many comments I receive from readers from all over the world. Some will be questions and answers, and others will be comments I have received. I really love this section, because it opens this entire website up to each and everyone of you.
God Bless You,
Linda
I just could not pass up this opportunity to share with you a Christian bulletin board called Worthy Boards which covers every topic imaginable. It is a great way to communicate with Christians from all over the world.
Christian Reader Comments
Confused Mom

I am the mother of a 13 year old boy who has recently started telling me he doesn't believe in God and that he has never liked going to church and he doesn't want to go anymore. He says he asked Jesus into his heart when he was 6 because he felt pressured by the Sunday school teacher but that in fact, he doesn't believe any of it. He thinks he should be able to decide whether he goes to church or not and whether he wants to believe in God or not and that I should just let him do what he wants to do. He has also become very disrespectful and defiant towards me. I don't know what to do. He got a detention at school on Monday for screaming "Jesus Christ" in the hallway at school. He had consequences at home as well and was hold that if he got in trouble at school again, I would be going to school with him and sitting with him in every class and at lunch. Needless to say, he got in trouble the next day (it was minor... but it was still trouble), so I went to school with him the following day and he didn't seem affected by it. He was still goofing off with his friends and acted like having me there was a treat. That night, he wanted to attend "Boys Club" at our church but I thought it was because he wanted to hang out with his friends. We let him go and when I asked him how it was, he said it was really fun and told me the verse they learned (he had it all memorized). This morning I told him and my other 2 sons that I wanted us to start praying together in the mornings before school and he was all for it. He even asked if he could have the honors, so I let him pray. I'm just confused about what's going on. I don't know if the most recent behavior is just to make me happy or if he is truly feeling it. I've been praying that God will work in his life and I want to believe that that's what's going on. Any thoughts??
Dear "Confused Mom",

My heart went out to you as I read your comments. As a mother of six, I have experienced many similar situations, especially related to my daughter who is now 21. First, let me say that this is a tough generation in which to grow up. Our kids face many temptations we did not have to deal with. Having said that, I must continually remind myself that God is greater than all of the temptations we may have to face in this life. May God continue to give you wisdom as to how to deal with your son, as He obviously already is. Your prayer time in the morning with your sons is exactly the right direction to go. Our kids need to see us face seemingly unanswerable situations by falling down before God and crying out for His help. Even more, though, our kids need to understand that they are responsible to God for their actions. I am convinced that God sends circumstances that totally outwit and frustrate us because He wants us to know that we cannot successfully live the Christian life on our own. We are totally dependent upon God for everything. I pray that as you see God's answers, you, as well as your children, will find God faithful. Be patient with your son, just as God is patient and long suffering with us. "See then that ye walk circumspectly, not as fools, but as wise, Redeeming the time, because the days are evil. Wherefore be ye not unwise, but understanding what the will of the Lord is." Ephesians 5:15-17, KJV

God Bless You,
Linda
---

Christian Reader Comments
Elizabeth
Our pastor taught about Living in the Kingdom by making God first in the following areas of our life: Finances, Interests (hobbies or work), Relationships, Schedule and Troubles. If we find our self worried about something chances are we forgot to put God first in that area. Thanks for your openness to share and for getting God's Word out there.
Dear Elizabeth,

Your pastor is so right. Our first priority in life is to live for Christ, and that involves every single area of our lives. We all, by God's master plan, are involved in getting God's Word out to others. Whether many or few, the glory all belongs to God.

God Bless You,
Linda
---

Christian Reader Comments
Anonymous
Thank you! I enjoyed your thoughts, and hope to have Christ give me the same amount of enthusiasm and energy to do His work.


Dear Anonymous,

The enthusiam and energy to work is all a grace from God. Because you serve the same God, I know he will do the same for you.

God Bless You,
Linda
---

Christian Reader Comments
Anonymous
I have been looking for an on-line devotional and I am very blessed to have found your website. I have enjoyed these past couple of days and I am looking forward to what Jesus has for us next year in your Bible Doxologies. May you and your family have a blessed New Year's.

Dear Anonymous,

Thank you for your kind words. I have to say that the blessing is all mine! God is so good!

God Bless You,
Linda
---

Christian Reader Comments
Anonymous

This is a comment I received on my devotions blog from an anonymous Christian reader.


I want to thank you for your daily devotional. In these end times its difficult to find such a well organized devotional that really fits everyday life.

I have had to give up a job I had 29 years in on due to my third spinal fusion surgery and I don't get around like I used to. Gods Word brings hope to troubled hearts and you have helped bring Gods Word to many. Thank you so much.


Dear Anonymous,

This comment really blessed my heart because I had to give up a job due to chronic arthritis. But, you know how God works. The only reason I started this devotional web site was because I needed something to do after leaving my job.

What a wondrous God we have!

God Bless You,
Linda


---

Christian Reader Comments
Lenne
This is a comment from Lenne in Alabama. Lenne and I went to Bible college together. What a great way to reconnect.


Hey Linda great site wish I had found you sooner.

Dear Lenne,

I am so glad to hear from you and am looking forward to staying in touch.


God Bless You,
Linda
---

Christian Reader Comments
Carissa
Here is a comment from Carissa from Texas.


I just wanted to say how very blessed I have been with your women of the bible devotional. I have so much enjoyed the commentary you have made Bible reading a joy and simplistic. This has helped me strengthen my relationship with Christ.


Dear Carissa,

Thank you so much for your comments. You never know (sitting on this side of the computer) how people respond to your work. I am so very thankful that you have been strengthened in Christ, for that is my chief goal! However, God deserves all of the glory. I never imagined, nine years ago, that God would bless this site as He has, or that I would still be writing!


God Bless You,
Linda
---

Christian Reader Comments
Tammy
Here is a question from Tammy in Michigan.


I would like more information on the women of the bible. I am getting ready to do a women's conference 25th of July. I already have some information but I wanted to see what else I can get. The word God gave me was Women of Purpose. Thank you in advance for your assistance.


Dear Tammy,

I know this was a specific question directed to me, but I thought perhaps others might have similar questions. I know this is after the fact, but I do hope your conference went well.
I am really enjoying writing my Women of the Bible series. I have many more that I will be adding - especially some of the lesser known women. We Christian women have a great influence on the Christian homes in this world, and I think there is a lot to learn from the women of the Bible, both good and bad.


God Bless You,
Linda
---

Christian Reader Comments
Vickie
I received this comment from Vickie in the Kentucky.
The Lord has been leading me in this direction myself. I really don't know how to do all of these types of things, i.e. build a web page. I am also interested in the cost.
I was on ChristianBlogDirectory.com and found your comment to Wanda. From there I connected here. Your goal is just like mine, to encourage and provide a perception of what the Lord would say to me regarding scripture. Hopefully, I would encourage or perhaps challenge someone regarding the scriptural interpretation. God wants us to grow and to become all that He wants us to be. Iron sharpens Iron and together we can help ourselves by studying, writing, etc, while writing for others to help them in their spiritual walk.
I will thank you for all the help that you can give me.
Dear Vickie,
You cannot know how much your questions and comments have delighted me. I wish that everyone was doing what I am doing. God has so blessed this ministry; what an amazing tool God has given us to share Christ with the world!
I did not know how to do any of these things before I began. My best suggestion is to to go Site Build It! They have been an amazing answer to prayer! Everything you could possibly need to know and more is included in their training materials.

The cost is very reasonable and can be paid in monthly or yearly installments. I am not sure of the exact monthly charge, because I always pay by the year, but it should come out to about $25.00 a month. If you check it out, you will find that that is an amazing price, especially because it includes so much help and support.

I just bought their Action Guide (which is now free), and followed the step-by-step instructions. Of course, you can see the results.
God is so good! Do not give up on your plans. You can do it!
God Bless You,
Linda
---

Christian Reader Comments
Natasha
I received this comment from Natasha in the US.
Recently my boyfriend told me to do devotions to grow in my faith, and so I started. But what kills me is that when I talk to all my friends they can honestly say that they have heard the Lord, and the thing is that I have not. Why can't I feel him talking to me? I can feel that he listens, but I can never feel like he actually says anything to me back, why is that?
Dear Natasha,
I am so glad you sent this comment in, because you have brought up one of my chief concerns among Christians. The Christian life is a relationship we have with Christ; do not let others lead you to believe that your experience is not as valid as their experience because of the way you or they feel.
Natasha, sometimes I feel incredibly close to the Lord, and yet at others He couldn't seem farther away. Did you know that David, the man after God's own heart, experienced the same thing? Just read the many Psalms he wrote and you will understand why I say that.
Praise the Lord that our Christian life is based upon Christ and His Word alone, not on our feelings. Go to Him, pray to Him, and then rest in Him--no matter what your particular feelings may be.
I do agree with your boyfriend that you should have a Bible and prayer time with the Lord every day. We fail to realize what an immense privilege we have to live in a country where we are not persecuted for having time alone with God.
God Bless You,
Linda
---

Christian Reader Comments
Darlene
Here is a question from Darlene, also from the US.
Hello, I'm a home schooler and I desire to start a devotional site. How did you get started? What is the financial cost to get started?
Hi Darlene,
I started my web site nine years ago; after wasting thousands of dollars on foolish ventures, the Lord led me to Site Build It. I never expected to write a devotional web site, but after reading the training material I received, I decided to give it a try. This has truly been one of the greatest blessings of my life. I am certainly not getting rich, but the spiritual blessings are priceless. But, please do not let me lead you to believe that you cannot make money with a site like this, because that is exactly what I am doing! This is not a "get rich quick" business; it is hard work, but will yield a slow, steady growth.
Sitesell is one of the least expensive opportunities out there (it is actually less expensive than my 2 Yahoo sites which make no money at all). For approximately $300 a year you have a full powered website, with tons (and I mean tons!) of training. I am a "read and follow the directions" kind of a person, so this is exactly what I needed.
The SBI system is really user-friendly, especially for the person who has little or no web experience. Here are a couple of links to get you started. The rest is up to you! 
Site Sell Home Page

This explains the "It" in Site Build It!
Take a look at this, Darlene; I think you will find it extremely useful.
God Bless You,
Linda
---
Thank you to all of you who have responded to my "Christian Reader Comments" page. I look forward to hearing from more of you in the future. Please be patient as sometimes I am pretty slow in responding to your comments. I do pray for everyone who writes, and I appreciate your prayers as well. You have made Christian Reader Comments one of my favorite pages.
God Bless You,
Linda
---
---
---