Bible Couples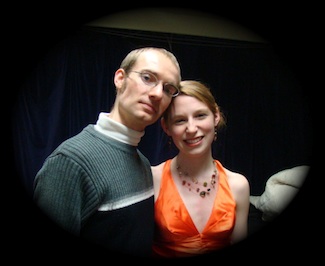 Bible Couples looks at couples mentioned in the Bible--some married, some related in other ways, and some just friends, and are suitable for teen devotions as well as devotions for women.
These Bible Couples devotions originally appeared in my blog, Teen Devotions but are certainly suitable for adults as well. When I began them, I had no idea where my journey would take me. I hope you enjoy reading them as much as I enjoyed writing them.God Bless You,
Linda 


Abraham and Sarah One devotional on Abraham and Sarah is just not nearly enough. Even with the six devotionals shown, we hardly seem to scratch the surface as we see how God worked with this extraordinary couple. Though most of us reading these devotionals are not of Jewish descent, we must remember that, as believers, we are part of the spiritual descendants of Abraham, fulfilling God's promise to Abraham that his descendants would number as the sands in the seas or the stars in the skys.

     Barren Woman

     Gods Plan for Me 

     Perhaps

     Laughing at God

     Trouble in Paradise 

     Death of Sarah



Adam and Eve

How can Adam and Eve not hold a place dear to our hearts? Through their sin, sin and devastation entered into the human race. However, who of us can criticize, for if it had been us, we would have done the same thing. Praise God that, as His children, we have a Redeemer who became the second Adam, and through whom our guilt has been cast away forever.
This section is a work in progress. Keep checking back as new devotions will be added frequently. Links that do not take you to the appropriate page will do so when that page is ready.Thanks for visiting,
LC
---
Bible Couples 

Abraham and Sarah

Adam and Eve

Teen Devotions

Daily Bible Devotions for Teens

Devotions for Women

Daily Bible Devotions

Home