Hello Dear Readers


Do We Remember?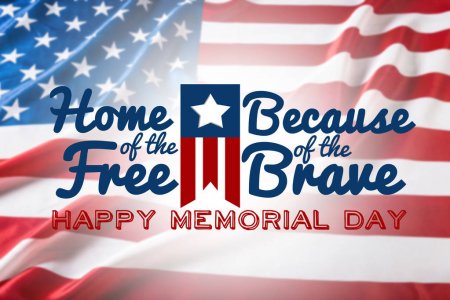 A Monthly Holiday Devotions Ezine with a Memorial Day devotional for the month of May, entitled, Do We Remember?


3 I thank God, whom I serve, as my forefathers did, with a clear conscience, as night and day I constantly remember you in my prayers. 4 Recalling your tears, I long to see you, so that I may be filled with joy. 5 I have been reminded of your sincere faith, which first lived in your grandmother Lois and in your mother Eunice and, I am persuaded, now lives in you also.
2 Timothy 1:3-5, New International Version
Memories!! How long do we remember people?
I ask that because I grew up in the post WWII days of the 1950's. My father was a paratrooper and served in most of the war beginning in North Africa and ending in Europe right up to VE day and beyond.
Yet, as a child, it might as well have been the Civil War. It was not until I became a teen and beyond that I realized how soon I was born after the war ended and how different my life would have been if the results had been different. In all probability, I might never have even been born.
Solomon had an interesting thing to say about remembering people in Ecclesiastes 2:6, NKJV:


"For there is no more remembrance of the wise than of the fool forever, Since all that now is will be forgotten in the days to come."
Do we remember? Do we remember what so many of our citizens have done for us as they served in the many branches of the military to keep us safe and to allow us to have the lifestyle we enjoy?
I think that perhaps with the advent of the COVID-19 virus, we have thought a little more about what those freedoms are, especially since many of them have been taken away.
As we gradually open up our country, let us think on these things as we celebrate this holiday weekend. Let us reflect on some of the new freedoms we are enjoying plus the freedoms that we so often take for granted.
And, if you have the opportunity to visit with someone who has served in the military, be sure to thank them for what they have done.
I would especially like to note that I am thankful that churches will again be able to meet. Our Pastor is doing an excellent job of preparing online services and devotions, but oh how good it will be to fellowship with our dear friends again.
So enjoy this Memorial Day of 2020 and thank God that He has given us so much to be thankful for and for our service men and women who have worked so hard to keep us safe.
God Bless You,

Linda



Just an additional note:

It has been so long since I have sent out a Holiday devotional mailing that most of you have probably forgotten that you were signed up to receive it. I hope to be doing more of these in the future. If you no longer wish to receive these emails, please be sure to opt out.


For more devotions check my Daily Bible Devotions blog where we are currently doing a series from the book of James. We are currently in James 2, where James gives us a better understanding of what it means to have true faith.