Hello Dear Readers


Scarlet Sins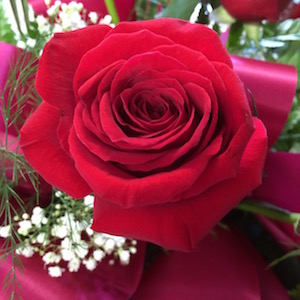 A Devotional Ezine for you to ponder and share entitled, Scarlet Sins


Come now, and let us reason together, saith the Lord: though your sins be as scarlet, they shall be as white as snow; though they be red like crimson, they shall be as wool.
Isaiah 1:18, KJV
It is June, 2020, and our world is in flux. COVID-19, though lessening is still raging. My country, the United States, is in turmoil again over racial issues.


Should we be concerned? What is going on in this world and in our country?


Having lived through the racial tensions in the '60's and the assassination of John F. Kennedy, and having personally watched on television when Jack Ruby was shot, I certainly have a different perspective from those who were born in the 90's and beyond. I am sure that those of you who are also at or beyond retirement age will agree.


Though these are important issues and I do not mean to lessen their importance, is this where our focus should be?


I am in the sunset years of life, so perhaps I ponder the next life even more than ever. Maybe that is why I have been thinking of Isaiah 1:18.


The Bible says that, "All have sinned and come short of the glory of God." Romans 3:23.


What does "come short" mean. Remember those amusement rides where a yard stick showed the height one must be to ride on that ride? If you were too short, you would not get on that ride! That is what "come short" means. No matter how good we may be, when we stand next to God, we will not measure up--we are too short.


Why does that matter? It means everything when it comes to the next life. If we come short of the glory of God, we will not be spending eternity with Him.


God, however, in His great mercy, sent His Son, the Lord Jesus Christ to this earth with one purpose. He was sent here to "grow us" so that when we stand by that yardstick, we are no longer too short. In other words, Jesus paid the debt we owe to God for our sins.


Is this just a New Testament concept? No! Here we have that wonderful verse by Isaiah in chapter 1 that states, "Though your sins be as scarlet, they shall be as white as snow; though they be red like crimson, they shall be as wool."


What an amazing God! He sent His Son to pay the way for us!! When we come to the Lord Jesus Christ and ask Him to save us, he says, "Yes! I have already paid for your sins."


"Come unto me, all ye that labour and are heavy laden, and I will give you rest." (Matthew 5:28, KJV)


Do you have scarlet sins or have your scarlet sins been made white as snow?


God Bless You,

Linda



Just an additional note:

You will notice that I have changed the name of this ezine to "Devotional Ezine". I hope to send these out every other week or so. If you no longer wish to receive these emails, please be sure to opt out.


For more devotions check my Daily Bible Devotions blog where we are currently doing a series from the book of James. We are currently in James 4, where James gives us a better understanding of what it means to have true faith.