Free Daily Devotions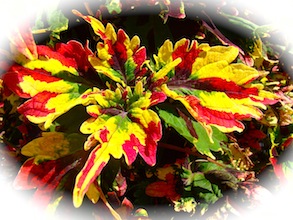 This page contains links to my free daily devotions free daily devotions written to uplift and encourage Christians in their walk with the Lord.






Now when Daniel knew that the writing was signed, he went home. And in his upper room, with his windows open toward Jerusalem, he knelt down on his knees three times that day, and prayed and gave thanks before his God, as was his custom since early days.
Daniel 6:10, NKJV



The Bible tells us that Daniel, when confronted with the possibility of being thrown in the den of lion, knelt down on his knees three times that day, and prayed and gave thanks before his God.
Do you think he did this only because he was in danger? Look at the rest of Daniel 6:10.
As was his custom since early days.
How important is it that we spend time in Bible study, prayer and fellowship with the Lord each day?
My free daily devotions blog was started to make it easier to spend a few minutes each day with the Lord.
I started this free daily devotions blog in 2006 to offer free daily devotions; my passion is to share Christ with others and encourage Christians to walk faithfully with their God. This blog follows devotional themes; this year we are going through the Psalms, verse by verse, in a series called First Love. I have really enjoyed the insight gained as we discover the true heart of the psalmists, and their deep love for the Lord.

I have included some recent sample devotions here taken from March of 2012. Feel free to go into the Blog archives and read devotions from past years as well.

God Bless You,
Linda



---



From the Archives of Daily Bible Devotions


The following free daily devotion first appeared in my Daily Bible Devotions blog on March 21, 2012.

 1His foundation is in the holy mountains.
 2The LORD loveth the gates of Zion more than all the dwellings of Jacob.
 3Glorious things are spoken of thee, O city of God. Selah.
  (Psalm 87:1-3, King James Version)


Glorious Things Are Spoken

Because the Psalms are not placed in chronological order, it is not always easy to understand the significance of a particular Psalm. This is certainly true of Psalm 87. Written by the sons of Korah years after the reigns of David and Solomon, the situation in Israel is much different. The Israelites had returned from captivity, the tabernacle had been rebuilt, but their numbers were quite small in comparison to earlier days.

Encouraging the people to return to their First Love, the psalmist is speaking of a future time when the Lord will reign from the gates of Zion. The city of Zion, more beautiful than any city they had ever known, even more beautiful than they could hardly imagine, would rise in splendor and majesty at the foot of the holy mountains. All peoples of the earth would exclaim over its remarkable state, for, indeed, the blessing of God would be upon the city. The words upon the lips of all people would be, "Glorious things are spoken of thee, O city of God."

When the sons of Korah wrote this Psalm, the church of God was certainly at a low point; it was hard to imagine that a time would ever come when such greatness would encompass God's church. Having the advantage of centuries of time passing since this particular Psalm was written, we have seen God's amazing protection and the resultant growth of God's church. Though suffering much persecution throughout the ages, God's people, by His grace alone, have grown and remained strong. Interestingly enough, Christianity seems to have spread more prolifically during times of suffering and persecution, while it seems to have languished during times of comfort and prosperity.

Though written primarily for the Jewish people, Psalm 87 is a great encouragement to all of the people of God. As we see such wanton disregard for the things of God in our day, this Psalm reminds us that it will not always be so. God still reigns supreme, and among the saints of God it can still be said, Glorious things are spoken of thee, O city of God.

What is the lesson in this Psalm for Christians in the 21st century? It is so important that God's people do not become caught up in the rise of the worship of man, which is so predominant in our culture. The theme for this century, worldwide, seems to be, "Glorious things are spoken of thee, o man!" As Christians, let us be careful to set our heart affections upon Christ, alone.

Second, God's people need to remember that they have a God-ordained purpose to fulfill during their time upon this earth. Though it is not wrong to enjoy the benefits available during this time of worldwide prosperity, the heart of the Christian must not be consumed by the love of this world. Our focus needs to be upon Christ, and the work He has for each one of us to do.

Third, as we see an increased animosity against Christians, we need to remember that we serve the Lord Jesus Christ. If He should choose to take us through times of persecution, and/or if we seem to face one difficulty after another when everyone around us seems to be living a life of ease, let us remember Psalm 87. We have a future, bright and eternal, when all the world will say, Glorious things are spoken of thee, O city of God.

God Bless You,
Linda



---
Free Daily Devotions



The following sample of free daily devotions first appeared in my Daily Bible Devotions blog on March 29, 2012.

11The heavens are thine, the earth also is thine: as for the world and the fulness thereof, thou hast founded them.
 12The north and the south thou hast created them: Tabor and Hermon shall rejoice in thy name.
 13Thou hast a mighty arm: strong is thy hand, and high is thy right hand.
 14Justice and judgment are the habitation of thy throne: mercy and truth shall go before thy face.
 15Blessed is the people that know the joyful sound: they shall walk, O LORD, in the light of thy countenance.
 16In thy name shall they rejoice all the day: and in thy righteousness shall they be exalted.
 17For thou art the glory of their strength: and in thy favour our horn shall be exalted.
 18For the LORD is our defence; and the Holy One of Israel is our king.
  (Psalm 89:11-18, King James Version)

Mystery of Faith

Sometimes I am amazed at the depth of understanding of the Old Testament saints. The only Bible they had was the first five books of our Bible, and yet they had a profound understanding of who God was. Most people, in our "highly enlightened society" of the 21st century, have only an elementary understanding of who God is, in spite of having the entire Bible at their disposal. Why is that?

Just in these verses from Psalm 89, alone, look at all of the attributes of God listed by the writer of Psalm 89.

* The heavens and the earth belong to God.
* God founded the world--the north and the south.
* The world rejoices in its Creator.
* God's arm is strong.
* Justice and judgment are the habitation of God's throne.
* Mercy and truth go before God's face.
* God is the glory and strength of His people.
* God is the defender of His people.
* God, the Holy One of Israel, is their king (Israel being representative of the people of God).


All of the attributes listed above are found woven throughout the pages of God's Holy Word. Why, then, do we find so much unbelief in the world today? Christ explained the mystery of faith in this way:

 11And he said unto them, Unto you it is given to know the mystery of the kingdom of God: but unto them that are without, all these things are done in parables: (Mark 4:11, King James Version)
God's Word is a two-edged sword, giving life to those who believe, and pronouncing judgment upon those who do not believe. When God's children read the Word of God, the Holy Spirit enlightens their understanding; an unbeliever, reading the same Bible passage, misses the entire meaning, and goes away drowned in his own ignorance.

As Christians, let us cast aside our worries and troubles, as we pray to our dear Savior to open our hearts and minds of understanding. Then, let us read again the list of attributes given in Psalm 89. This, dear saint of God, is our God. His arm is strong and mighty, and His right hand is lifted up, ready to come to the aid of His children. In a world where mercy and truth are nonexistent, our God is a God of justice and judgment.

Let us not fall into the pit of self-glory, but let us give all glory and praise to our great and wondrous God, our Defender and King. Let us walk in the light of His countenance, rather than stumble in this world of darkness.

Praise God from Whom all blessings flow
Praise Him all creatures here below
Praise Him above ye heavenly host
Praise Father, Son, and Holy Ghost.
 Amen!


God Bless You,
Linda



---
I Work from My Own Home!
If you have ever thought about being a Work at Home Mom (WAHM) or if you have ever, even remotely, thought of having your own Christian business, I can hardly wait to share this great business opportunity with you. It is so hard to find credible business opportunities, that when I found this one, I wanted to pass on the good news. The company is called Site Build It! When I first thought of putting up my own web site, I was terrified. I knew nothing about the internet, and very little about computers. God has so blessed my internet business. I began this business in 2006 by following the Site Build It Action Guide It has been a lot of work, but I am so glad God lead me to SBI. This is not a get rich quick scheme, but it is a solid opportunity. Take some time, download this Free Action Guide read it, and pray about it. May God bless you as He has certainly blessed me!



To Know Christ and To Make Him Known"
I looked at those words every week when I was a child, as they were boldly displayed above the pulpit area of our church. That is the passion that God has given me with all of my web sites.
You may not have the ability, time, or desire, to write your own web site, but ask the Lord to help you use the web to spread the Gospel of the Lord Jesus Christ. There are many opportunities made available to Christians today. Check out my Christian Business Advice page on this web site for more business ideas.
God Bless You,
Linda






Free Daily Devotions

Daily Bible Devotions Blog

Daily Bible Verse Emails

Christian Success Institute

Home Page


---

Sign up for my FREE monthly Holiday Devotional Reflections Ezine. Each devotion will be related to an upcoming holiday. This is a great way to get a collection of Holiday devotions for any special day! The devotional is not copyrighted – print extra copies of the devotion for your group.


---
Devotional Reflections
from the Bible


Member of 5 Pillar Club
---